In extreme circumstances, a person's hunger and delirium could cause him to gnaw on his own foot for food. Today's Groupon nibbles away with a Japanese meal from Enoshima Japanese Restaurant in Mid Valley Megamall. Choose from:
Set meal for 1 person for RM26.50 instead of RM44.30
7-course meal for 2 people for RM84 instead of RM139.32
Meal includes
Set meal (RM38 value)
Choose 1:
- Salmon sashimi, salmon teriyaki, and udon set
- Sushi, salmon sashimi, and chicken teriyaki set
- Salmon sashimi and salmon shioyaki set
- Beef sukiyaki
- Pork sukiyaki set
- Chicken teriyaki and tempura set
- Chicken teriyaki and saba shioyaki set
Appetisers, fruits, and soup
16% service charges and Government tax (RM6.30 value)
7-course meal (RM120 value)
Spicy seafood nabe
Nichin jidori
4x pieces of salmon sashimi
Volcano roll
Kaiso salad
Agedashi tofu
Edamame
Refillable hot or cold green tea
16% service charges and Government tax (RM19.32 value)
Enoshima Japanese Restaurant
Toting a name inspired by the island of Enoshima off the Shōnan coast of Japan's Kanagawa Prefecture, the restaurant transports its namesake's culture and culinary masterpieces to MidValley Boulevard. Patrons dine on Nippon-fare where coffee-coloured wooden beams divide the room, and picturesque glass windows offer a chance to make hungry passersby envious whilst one feasts upon pork and beef yakiniku, signature Genghis Khan lamb combo, and more.
Chicken Teriyaki & Tempura Set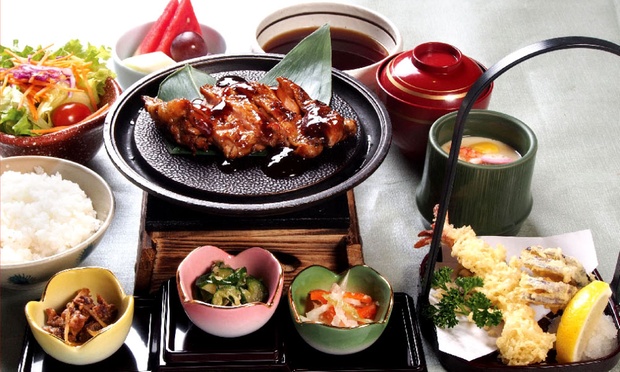 Chicken Teriyaki & Saba Shioyaki Set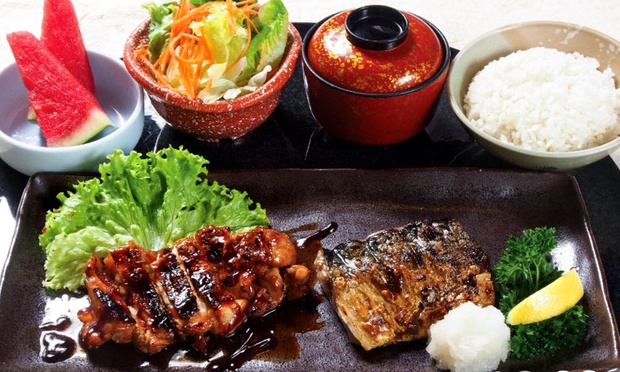 Salmon Sashimi, Salmon Teriyaki & Udon Set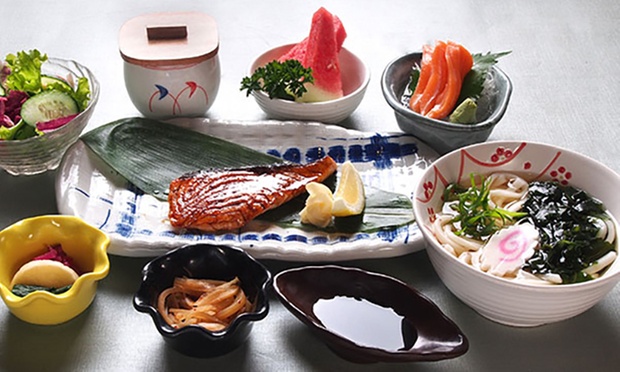 Salmon Sashimi & Salmon Shiyoki Set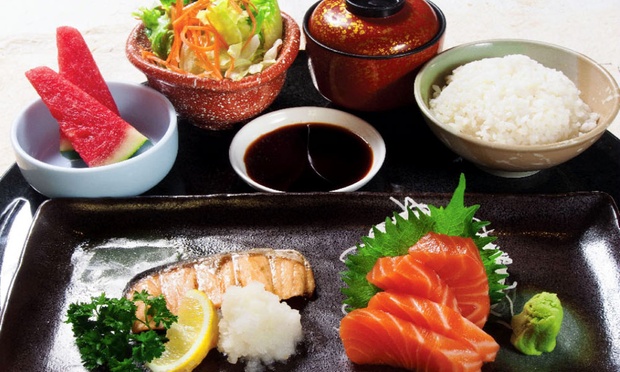 Beef or Pork Sukiyaki Set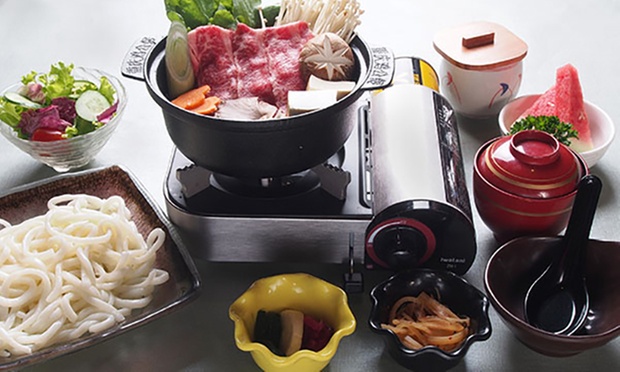 Spicy Seafood Nabe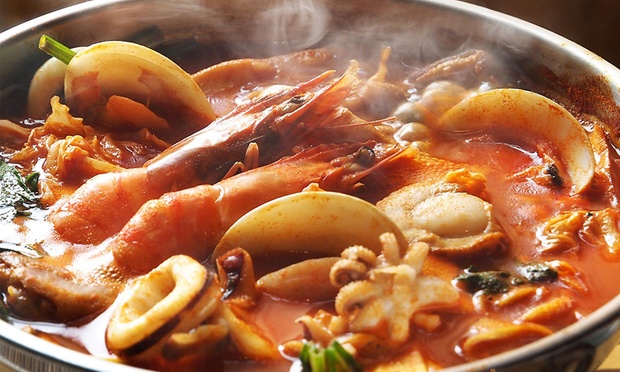 4 pieces of Salmon Sashimi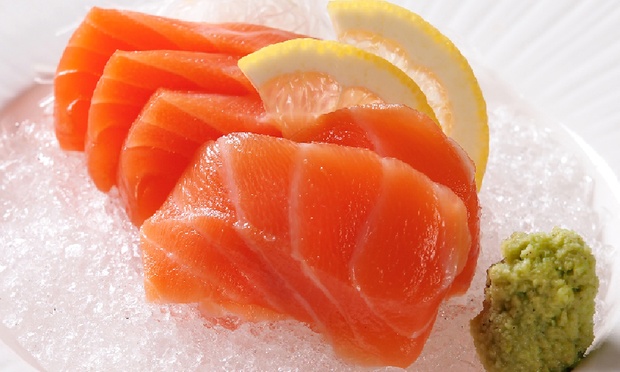 Left - Kaiso Salad / Right - Volcano Roll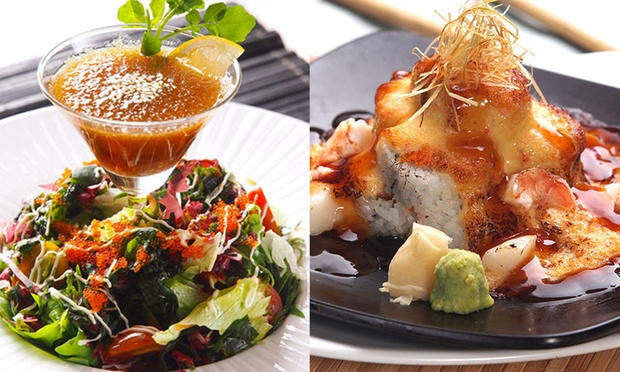 Left - Agedashi Tofu / Right - Edamame